Hecto
From PaparazziUAV
Pascal is the father of the Paparazzi project. He was the wizard of the computers, a talented "Alpiniste" and a great human being.
Translation of "La Dépêche" article from 2010/05/24
Pyrenees : dead and ice-bound
A 43 year old Toulouse resident, Pascal Brisset, fell to his death on Saturday afternoon into a crevasse from the north face of the Vignemale Glacier, in the Hautes-Pyrenees.
A member of the Toulouse French Alpine Club, Pascal Brisset was participating in a glacier safety camp. With his fellow climbers he planned to stay overnight at the refuge "Les Oulettes de Gaube". The accident took place on Saturday afternoon around 15:00. A snow bridge collapsed under Pascal's weight. The climber's harness was not attached at the moment and he fell into the newly revealed crevasse.
The rescue team from Pierrefitte-Nestalas arrived on scene shortly after by helicopter.
The body of the climber was located 30 meters deep. The crevasse was only one meter large at the top and narrowed down to 20 centimeters.
The rescue team worked all Saturday afternoon and came back on Sunday morning trying to free the body. A very difficult task due to the narrow crevasse, and the fact that the body was already ice-bound. The rescue team tried everything including a jackhammer to break the ice gangue. The effort ceased at noon on Sunday due to the high risk of rock falls and a hazardous snow. "we had to quit working" said, yesterday, a member of the rescue team, disappointed.
Pascal Brisset will remain a prisoner of his ice coffin for now. In motion, the Vignemale Glacier should give the body back in a few months or years.
From "La dépêche" 4/05/2010 08:43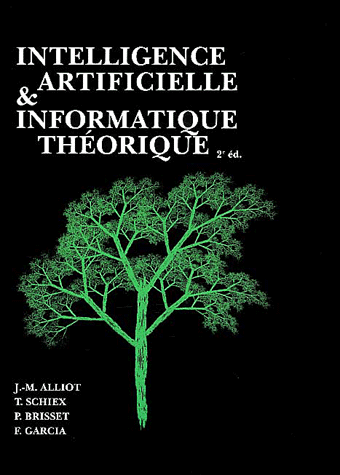 ---
Pascal, your work, your project has changed my life. To fly an autonmous plane was only a dream and it came true. It was a great pleasure to meet you at all the interesting places that this project brought us to, work together and have all the talks and chats. Will miss you and all that a lot
- Martin (Germany)
---
Looks like it's going to be hard not to repeat what Martin said above, so.... Thank you for the ride and I'll miss you. I'm not sure how we're going to keep this thing afloat without you, but don't worry, we'll find a way
- Poine (France)
---
Pascal, we thank you for everything you teached us. We will never forget the feeling of our first night flights in Toulouse!
- The TU Delft MAVlab Team (Netherlands)
---
Pascal i will light a candle for you. I really cannot find any words to describe the magnitude of your contribution not only to the Paparazzi project but also to the spirit of sharing Knowledge for free. Good Bye my friend.
- Chris
---
Pascal, You were a great friend and role model to us all. Your incredible motivation, ingenuity, and generosity was inspirational and instrumental to the professional success of many of your followers. I, for one, could not have found my perfect job designing UAVs for Aerovironment if I had not met you and absorbed some of your tremendous knowledge. You have significantly shaped the direction of my life and will always remain a part of me.
-Jeremy (USA)
---
Paparazzi without Pascal would be like oil to water. Pascal, you showed patience without end, teaching someone new every day. You opened your home and your life to many of us without any thought of the cost. Without you and this project my life would be very different from where it is today, different and less fulfilling. You gave us all an amazing gift, do not worry we will not let it spoil. Thank you again, we all miss you!
-Anton (USA) ---
Not much to add, I only got the chance to meet you once and you wouldn't even let me buy you a beer! You truly embodied the idea of open source and as many have said above, the Paparazzi project had a significant role in my future career and education. Fly Free.
- Gareth R
---
Pascal, you were a kind & humble person and worked very hard on this incredible project. The glacier may have taken you from us but we will keep this great project going.
- Mark G
---
Pascal, thank you for everything. I have learn so much with you. I will do my best to continue your work.
- Gautier (France)
--
Pascal, thank you for everythin! I had the privilege to know you for 7 years. In my eyes you will stay as the one that was always willing to help and to give to others. You shared with me some of your passions, a part of your tremendous knowledge, and your kindness. I will never forget that.
Merci Pascal.
- Pierre-Selim (France)
---
Pascal, I feel really lucky that I met you ! You were not only the best advisor that one can ever dream of, a perfect human being, but also a wonderful friend to me. After all years that you have dedicated for the project, I am totally sure that a part of you will ALWAYS fly with Paparazzi UAVs all over the world. There is so much things to say but... Thank you very much for everything Pascal ! I will miss you a lot...
- Murat (Turkey)
---
Pascal, thank you so much for each lucky minute I had learning from your experience and from your way as such a great human being. I stand together with everyone here to keep your great ideas flying and developing. Will you always be with us and our little planes. Again, thank you very very much...
- Gustavo Violato (Brazil)
---
Really sorry to hear that, that is indeed sad news. Pascal has contributed a lot to the project and he will be sorely missed. Condoleances to his family.
- Adam Spence
---
Very bad news. My condolences to the family and those of you who really knew him... It would be difficult to fill the hole he leaves in the project, as he took care of a lot of things...
- Roi Rodriguez
---
I'm so sorry to hear about this tragedy. After receiving much help from Pascal and many other wonderful members of this community, a working set of Paparazzi aircraft has facilitated me in the completion of my Ph.D. dissertation defense, and in surveying the damage caused by the disastrous floods here in Nashville, TN. I bring with me significant embedded systems expertise, and experience in integration of PPZ into large scale aircraft, so I will be happy to contribute to whatever I can. My deepest sympathies to his family and to all those that knew him.
- Adrian Lauf
---
My deepest condolence to Pascal`s family and friends. Although he left us his work and dreams will live on...
- Marko Thaler
---
I wish to offer my most sincere condolences to Pascal's family, friends and colleagues on behalf of myself and other followers of the Paparazzi Project in New Zealand. He will be sorely missed.
- Stephen L Hulme (New Zealand)
---
I am so sorry to hear this sad news. In the US, friend or coworkers often contribute for a flower arrangement for the funeral. Is this being done? Thanks, Pascal, for all you have done and may your work live on through those you have helped.
- David Carlson
---
This is shocking news. We are heartbroken here, our condolences to Pascals family, and the entire Paparazzi group. Pascal was indeed a special person. I met him, and some of the other ENAC members at MAV 08. To me, it was a dream come true, to meet Pascal and the group. We even went flying in the evening together. Pascal has always been there to help and assist, I don't think we would be doing what we do, or reached the stage we are at if it weren't for Pascals help. I cant come to terms with this loss. From now on, every flight we fly is dedicated to Pascal.
- Uttam Chandrashekhar (India)
---
I am really sorry to hear this. Pascal was a great friend and I know he helped alot of people including me. We will remember him.
- Roman Krashanitsa (Ukraine)
---
My deepest condolences to Pascal's family and friends. I went online and saw the article about the accident after seeing the Wiki this AM. I am speechless as well. I feel the world has lost someone special.
- David Conger (USA)
---
My Deepest condolences to Pascals family, its shocking to hear this. Although, i did not have the fortune to have met him personally, in many ways he has been instrumental in me building and flying a UAV. His dedication and helpfulness to all has inspired me and will always be remembered whenever my little plane flies with paparazzi.
-Prashanth Thankachan
---
This is great loss to all. He was a kind & humble person. The glacier may have taken him from us but we will keep this great project going.
-Mark Griffin
---
So sorry to hear such a sad news, we have lost such an intelligent person. My deepest and sincerest condolence to Pascal's families and friends. I still remember how kindly he was for answering my questions and helping me to make progress on the Paparazzi project. The only thing I could do is making my best efforts to let our UAV equipped with Paparazzi autopilot win again in this year's competition as the best memorial for him.
-Long Di
---
Hi All, I am very sad to ear this bad news. I met the paparazzi team once at the EMAV in Garmish Partenkirchen. Condoleances to his family.
-Martial Châteauvieux (Germany)
---
It is very sad and shocking to hear that. Paparazzi has been a greatest project for me ever. I can not express my sadness with word……. my sincerest condolences for all Pascal's friends and families.
-Chen Kuo (Germany)
---
This is a terrible news. My most sincere condolences to Pascal's family and friends. Although, i didn't know him personally, I miss him already as I appreciated his help for my paparazzy set-up. I explored deeply the code of the ground station, and started doing some OCAML. I can be of some help for the ground station part, but it is clear I won't be performing as fast as Pascal as i am still beginner in OCAML.
-Guillaume Sanchez (France)
---
I am shocked and sad to read of the abruptly death of Pascal. My deepest and sincerest condolence to Pascal's families and friends. I will keep him in my mind as kind and helpful person.
-Prof. Dr.-Ing. Heinrich Warmers (Germany)
---
Like so many others here, flying robots is a dream and your brainchild was what let me see that dreams can be a reality. For that I will be forever grateful and indebted to you. I remember the first time I flew on autopilot; putting a plane in the air and having it fly itself seemed almost magical. But it was the hard work that you took the pains to share with the world that made it possible. Your talents were unmatched and the world is poorer now without you. Your welcoming spirit is something that I will not soon forget. We grieve at your sudden departure and our hearts go out to those who knew you best.
-Paul
---
Pascal, thank you for all your help and inspiration. I'm very glad I met you and will always remember the time working, flying and hiking with you.
-Felix Ruess (Germany)
---
Pascal, so sad and terrible to hear this. As for many others on this page, you changed my life. We will never forget you as you will always fly with us.
-Christian Lindenberg (Germany)
---
From the very few contacts I had with Pascal, I was really unable to miss the gentleness and kindness he shows in every act. He was helpful, simple, generous and sincere.Even for a stranger asking for a few hints about a mountain hike, he took plenty of time to give me his best tricks and advice. I really feel that, to everybody he met, his absence is going to be a great loss, and lasting sadness. I feel really sad today, and I send all my condoleances to his family.

-Raïlane (France)
---
The rare intelligence, kindness and humility of Pascal Brisset made him a precious man to meet. He has been, and still will be, a tremendous inspiration to some of my close friends who worked with him and whose life was forever changed to the better. Nature has now called him back, to the heart of the moutains he loved with passion. May he rest in peace and may time ease the pain of those who knew and remember him. Fly on Pascal !

- David Paquet (France)
---
Pascal, thanks for everything we shared together.
Your incredible knowledge and your stupid jokes.
Your feet on the ground your head towards the sky.
Five years of great memories all over the world.
A part of you will fly with us, forever...
Your friend.
-Michel (ENAC Team - France)
---
Pascal, you were my friend and my CS guru for so many years. I owe you everything. Life will never be the same without you. I miss you so badly.

--Nicolas Barnier (Toulouse, France)

--- You were wisdom and kindness embodied. I'm very glad you believed in me the way you did. Computer science at the ENAC will never be the same without you.

Caroline Becker (Toulouse, France)
---
You made a lot, and so much still to be done.
Hopefully you transmit your passion to all of us.

-Xavier Paris (Toulouse, France)